Chorizo and Rosemary Sautéed Potatoes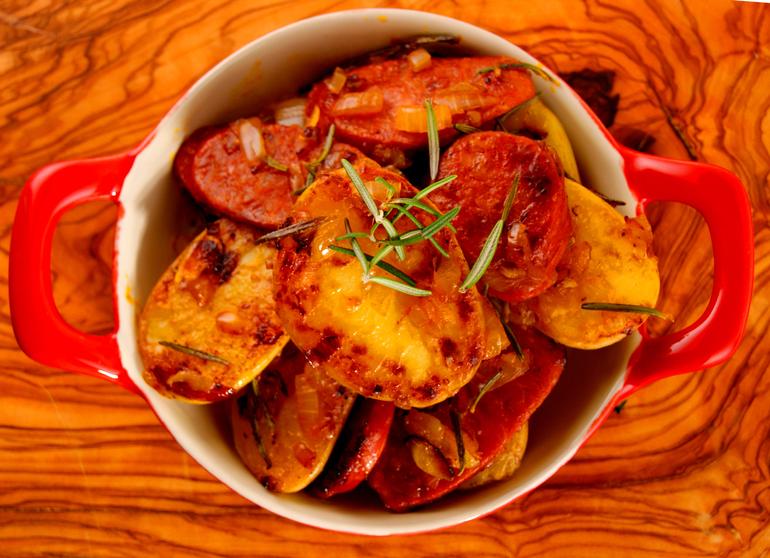 Basic ingredients, bold flavours. This side dish is a great accompaniment for any strong flavoured main.
Method
Boil the new potatoes until slightly undercooked in well salted water.
Drain and set aside to cool completely.
In a large frying pan over a medium high heat, add the olive oil, chorizo and onions. Fry for a couple of minutes until the chorizo starts to release some of its oil.
Add the potatoes, garlic, rosemary and pepper. Sauté for about 10 minutes until the potatoes become golden stirring gently and often. Regulate the heat to ensure the garlic doesn't burn.
Serve with chopped rosemary over the top.
Main Ingredients
Waxy New Potatoes

700 g, halved lengthways

Chorizo

200 g, diagonally sliced

Garlic

3 large cloves (22 g), sliced 1 mm thick

Onions

2 medium, roughly sliced

Rosemary

4 sprigs leaves (2 tbsp), leaves only

Olive Oil

1 tbsp

Ground Black Pepper

1 tsp
Recipe Information
Cook Time: 20 minutes
Prep Time: 10 minutes
Yield:

4 portions as a side dish
Recipe published on .