Green Beans with Oyster Sauce, Garlic and Chilli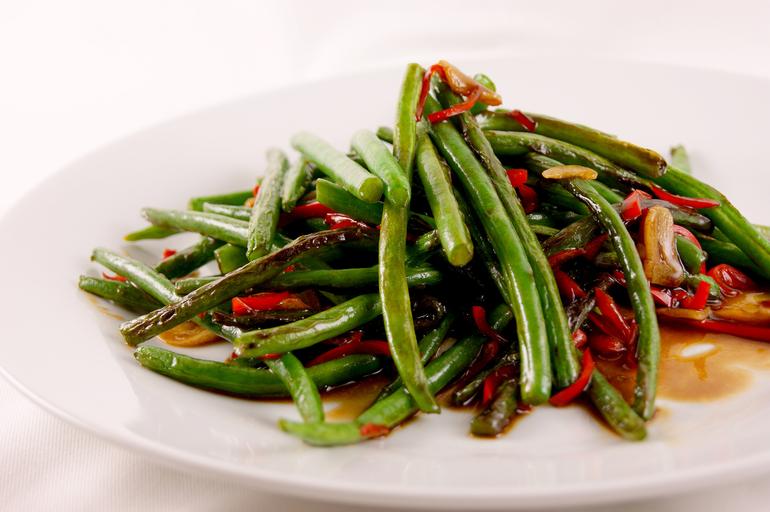 Transform green beans with this Chinese style side dish. Toasted garlic and gentle chilli heat liven up this simple veg.
Method
Place a wok on a high heat. When up to temperature, add the peanut oil and wait until almost smoking.
Add the green beans and stir fry for 2 minutes until they just begin to brown.
Reduce the heat to medium and add the garlic and chilli.
Stir fry until the garlic begins to brown slightly, as soon as it does add the oyster sauce and salt.
Continue to cook for about a minute to allow the sauce to thicken up slightly.
Tips
De-seed the chilli if you're looking for less heat.
Main Ingredients
Green Beans

200 g

Peanut Oil

1 tbsp

Garlic

3 large cloves, sliced thin

Red Chilli

1 large, sliced thin diagonally

Oyster Sauce

2 tbsp

Salt

small pinch
Recipe Information
Cook Time: 5 minutes
Prep Time: 10 minutes
Yield:

2 servings as a side dish
Recipe published on .