Olive Oil Crushed New Potatoes and Peas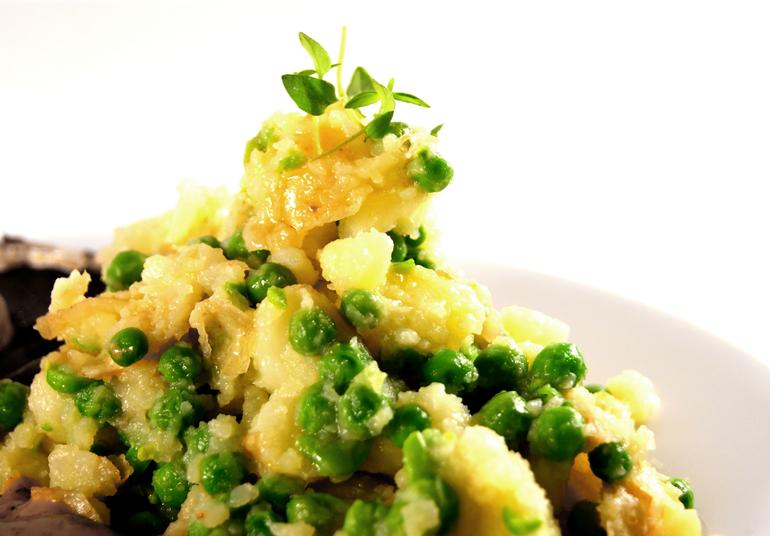 New potatoes can be dull. Throw in a few cheap ingredients and liven them up with these fresh, summery additions.
Method
Boil the new potatoes in a pan until tender (about 20 minutes). Add the peas for the last 5 minutes of cooking.
Drain and add the olive oil, lemon juice, salt, white pepper and black pepper to the pan.
Crush gently with a fork and serve immediately.
Main Ingredients
New Potatoes

800 g

Olive Oil

200 ml

Frozen Garden Peas

2 cups

Sea salt

1/2 tsp

Lemon Juice

1/2 lemon

Ground Black Pepper

1 tsp

Ground White Pepper

1/4 tsp
Recipe Information
Cook Time: 15 minutes
Prep Time: 10 minutes
Yield:

4 portions as a side dish
Recipe published on .