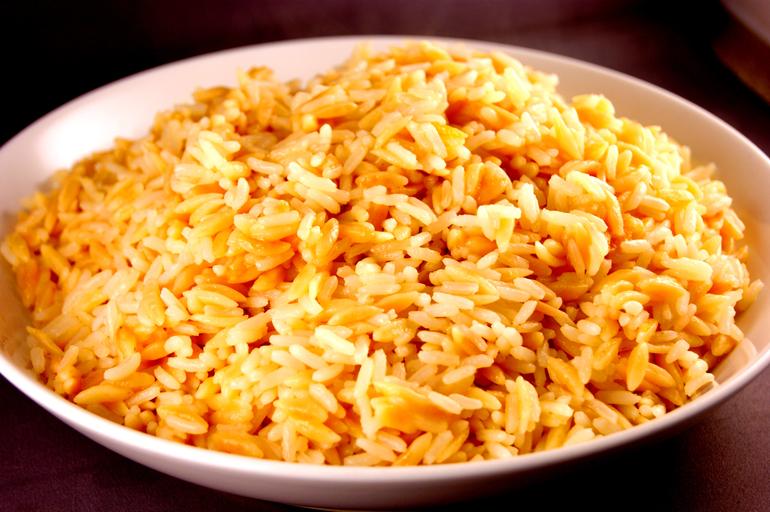 Turkish rice pilaf, known as şehriyeli pilav is not just an incredible accompaniment, but stands up on its own as a dish.
Method
Heat the chicken stock, either in a separate saucepan or in the microwave if you must. If making from stock cube, make at the last minute with boiling water.
Add the butter to a large saucepan, and place over a medium heat.
Fry the orzo in the butter, stirring gently for a few minutes until it is well coloured. You're looking for a good golden colour but make sure it doesn't burn.
When nearly coloured, add the rice and fry gently for another minute.
Pour in the chicken stock, stir gently and place a well fitting lid onto the pan. Reduce the heat to low.
Keep the lid on and the heat low for around 15 minutes. Don't be tempted to lift the lid, just leave it.
When 15 minutes is up, remove from the heat (don't touch that lid!) and let rest for another 15 minutes.
Remove the lid, fluff up with a fork and serve.
Main Ingredients
Orzo (closest to şehriye I could find)

1 cup

Long Grain White Rice

1 cup

Butter

50g (Good Wedge)

Chicken Stock

550ml (just over 2 cups)
Recipe Information
Cook Time: 30 minutes
Prep Time: 15 minutes
Yield:

4 portions as a side dish
Recipe published on .